After all the fun of creating Ready Set Go Books for Ethiopia in 2017, I reluctantly admit it's time to think about next steps.
In 2016, Stephanie and Troy and Nahosenay and Yacob met with those young illustrators in Ethiopia and read them a few of the simple stories I had written. I was charmed–and dismayed all at the same time.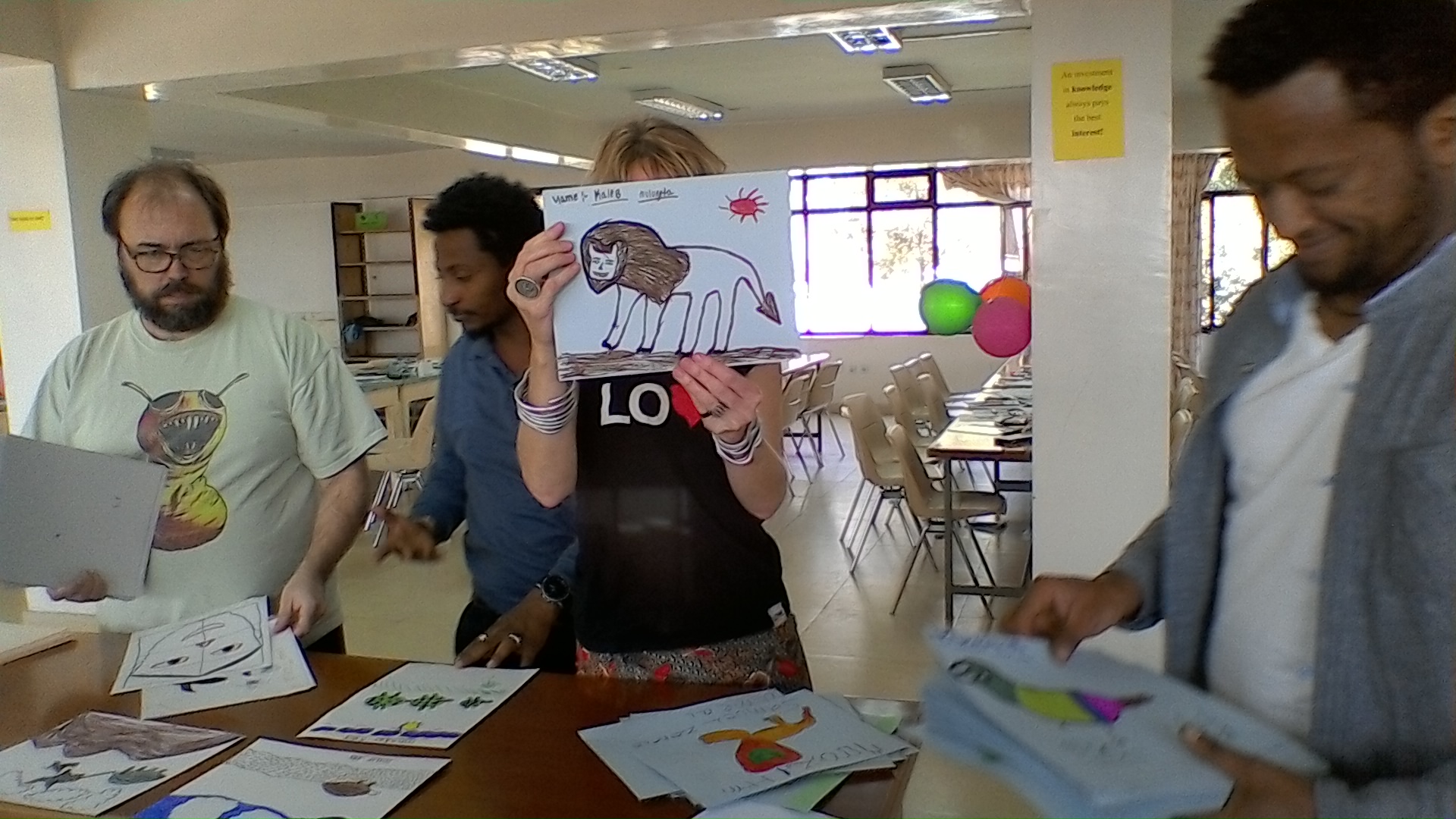 How were we going to get from that one lion to all the illustrations needed for my story based on an Ethiopian saying about lions and spiders?
Back in Portland, the answer came in the form of an eleven-year-old who showed not only great artistic talent but also great determination to figure out all the postures of the lion, page after page.
Now even my story about a runaway rolling injera has found a volunteer illustrator up to the demands of the story!
I promised going into this project that I was going to put on my artistic hat and not try to solve production and distribution. Luckily, between Ethiopia Reads and Open Hearts Big Dreams and WEEMA and a handful of other NGO supporters, we've been able to get a few of the books read in Ethiopia…enough to know that–as my sister puts it–adults and kids would glom onto these little books like iron to magnets.
Now more volunteers have stepped forward–a bunch of them in Seattle as the organizers and visionaries behind this event on December 9, coming right up! http://openheartsbigdreams.org/events/
2018 will be the year of figuring out production and distribution. We've experimented enough to find out a lot of what DOESN'T work. I know there are enough creative brains engaged in this project to figure out what does. Up with Ethiopians and Americans working together to figure out steps for reading…for all the power of ideas unlocked when people can share words on a page across continents.