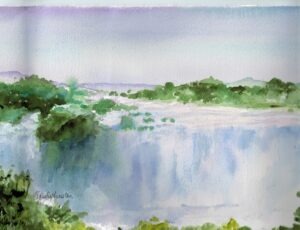 Mention the mighty Nile river, and most people think of pyramids and mummies. Many of us learned as kids that the Nile made ancient Egypt's soil rich and fertile. https://education.seattlepi.com/school-projects-ancient-nile-river-sixth-graders-5046.html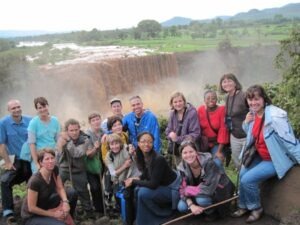 Most of us didn't learn that the rich dirt was swept to Egypt from the highlands of Ethiopia. Anyone who has ever visited thundering Tis Issat Falls during rainy season feels the power of earth and water mixed.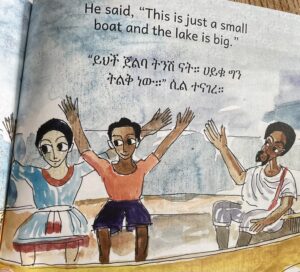 We've created a couple of #ReadySetGoBooks about Lake Tana. When the Blue Nile (a name given by outsiders, known in Ethiopia as Abay River), emerges from the large lake, it becomes almost impossible to navigate as it tumbles through canyons, making loops, heading out of Ethiopia and toward the other branches of the Nile.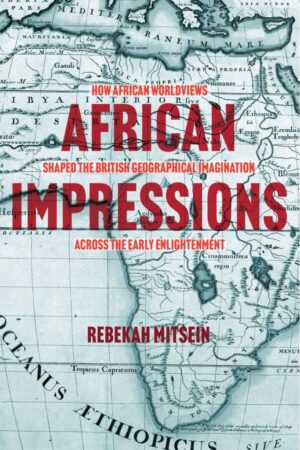 My daughter teaches 18th century literature at Boston College, and her research looks at what Africans were telling Europeans about their continent at that time–including about the Nile, which brought early explorers to Ethiopia. After several Ethiopian collaborators told me we should have a book about Abay, I started reading and learning more.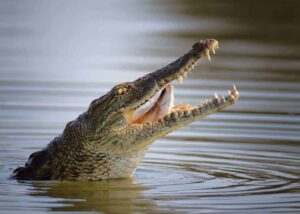 Few people have traveled the whole length of Abay, and it's easy to see why. Luckily, a few intrepid explorers have left their words and images to study. https://www.youtube.com/watch?v=w2XwxBQZbZ0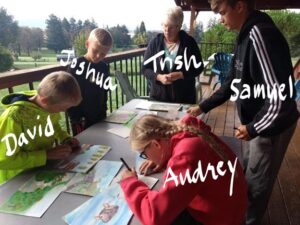 During the pandemic, I heard from an artist who wanted to work with her grandchildren to illustrate one of the new ReadySetGoBooks. I gathered photos. They did their amazing work. Ta da!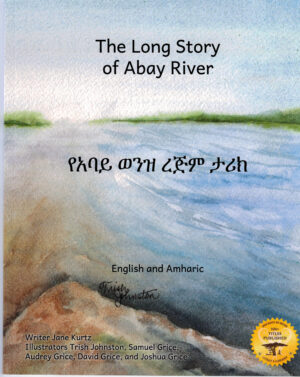 This book can help fill a gap in the studies of the ancient world many educators and families love to do with kids. Make it so!