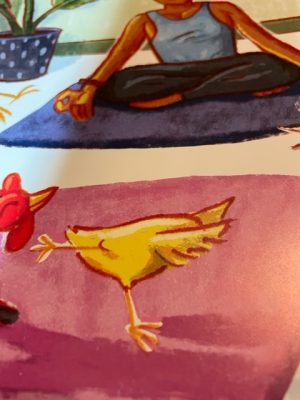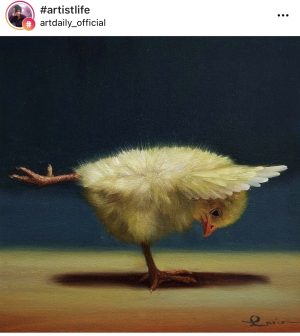 Wowee zowie!
When I saw Lucia Heffernan's yoga chicks on Instagram, I thought, my chick needs to take lessons! I also immediately messaged Lucia to ask if it was okay to share her art. Luckily for me, she said yes.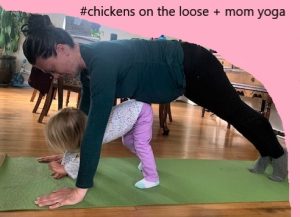 I met my yoga teacher through my niece, shown here with her baby bump and her young daughter. No matter how long I practice yoga, I will never be able to do this: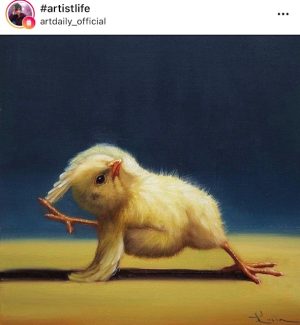 But some simple yoga that I can do–and the young readers in your life can, too, is on my website if you click on the Chickens on the Loose cover and download the free storytime kit. https://janekurtz.com/all-books/chickens-on-the-loose/ We all need a little more peace, a little more laughter, and a little more book and art joy in our lives.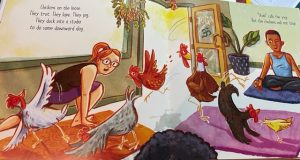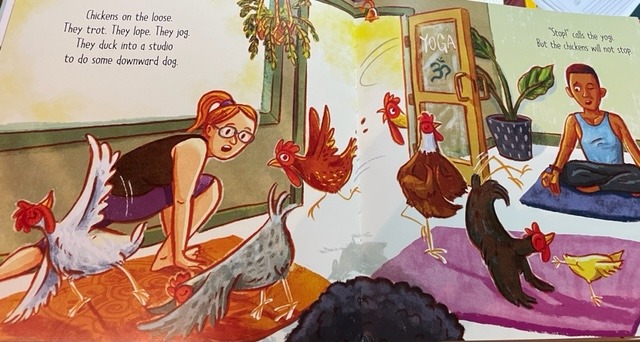 I'm grateful for the real studio near my house that inspired this scene–and for my amazing teacher!
https://bookshop.org/books/chickens-on-the-loose/9781513267241
https://bookshop.org/books/the-abcs-of-yoga-for-kids-softcover/9780982258798