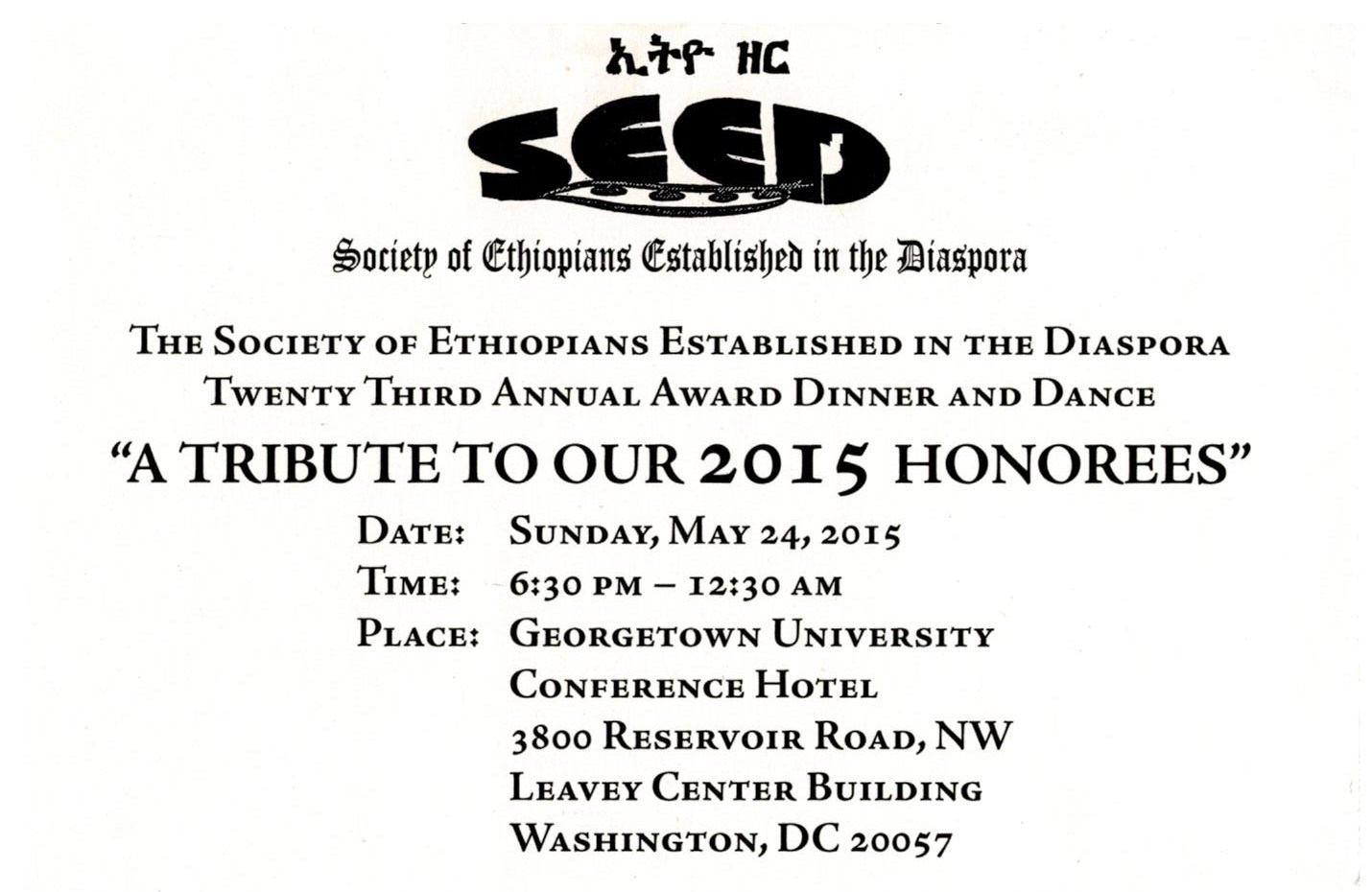 On May 24, I was in Washington DC to be honored by SEED for my work in spreading literacy through my books and my volunteer work with Ethiopia Reads.  As you notice, the invitation says the ending time of the event = 12:30 a.m. That Ethiopian oration is not for the fainthearted!  And it actually went until 1:00 a.m. But what a fascinating experience.
My sister Caroline went with me and provided my introduction, mentioning that we spent our early childhood years in Maji. Unbelievably, the daughter of the man who was governor in Maji during those years (shown here with our dad at a celebration of Mom and Dad's 20th year of living and working in Ethiopia) was in the audience and went over to talk to Caroline. Since my sis and I have been talking and dreaming of a trip back to Maji to work on literacy and solar co-ops that would provide power for the school and new hospital, it felt like amazing threads coming together.
Seeds planted…things go wild!  Or as my sweetie said to a neighbor recently, we don't have a yard or garden…we have UNDERSTORY.  Bring on the life force!
Let it all bloom.