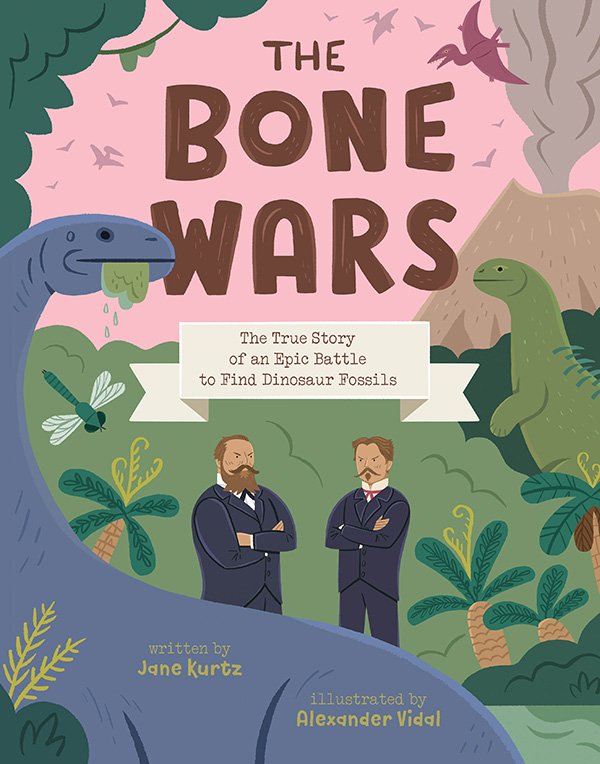 Available for pre-ordering
The Bone Wars
The True Story of an Epic Battle to Find Dinosaur Fossils
Written by Jane Kurtz
Illustrated by Alexander Vidal
Beach Lane Books: Coming November 2023!
40 pages
Reading Level: Ages 3–8
ISBN: 978-1-534-49364-3
Discover the true story of the race between two paleontologists to find the best dinosaur fossils in this fascinating, fast-paced nonfiction picture book. Who will win the Bone Wars?
Did you know that many of the dinosaur skeletons you see in museums are rooted in a scientific battle between two paleontologists? O. C. Marsh and Edward Cope met in 1863 and bonded over their shared love of fossils, becoming the best of friends…until the day Marsh discovered an error in Cope's work, and the Bone Wars began!
Marsh and Cope stopped collaborating and started competing, excavating fossils as fast as they could, and trying to find the most important never-before-seen discoveries. They each wanted the biggest, best dinosaur bones. And fast! They used code names and disguises, they snooped and tricked, and did everything possible to keep their finds secret. The race was messy and there were many mistakes along the way, but in the end, Marsh and Cope discovered all kinds of new dinosaur skeletons to share with the world—fossils we still get to see today!
Gr 3-6–Kurtz details the bitter rivalry that developed between two 19th-century scientists and fossil hunters. O.C. Marsh and Edward Cope were originally colleagues and friends, but when Marsh caught a mistake made by Cope, the two engaged in a furious competition to find fossils and promote their latest discoveries. They hired teams of workers who were sent west to explore newly discovered fossil beds. They paid their workers to spy on each other's camps and even encouraged them to fill in dig sites and mix findings to throw off their rivals. This carefully neutral account reads like a fable as the two engage in ultimately self-destructive highjinks. Both died alone. Marsh's students referred to him as the "great dismal swamp" behind his back. Cope's wife reportedly left him after finding one too many snakes among her shoes. Kurtz notes that their efforts added to the scientific record, though it also took years to correct mistakes made in haste. Other scientists built upon their findings to make more accurate discoveries. Vidal's cartoony digital illustrations add action and humor, along with factual details. Appendices include a list of sources and suggestions for further reading. VERDICT This lively, well-crafted book will delight dinosaur lovers. Educators will also appreciate its insight on the eventful early days of fossil hunting.
—Marilyn Taniguchi, School Library Journal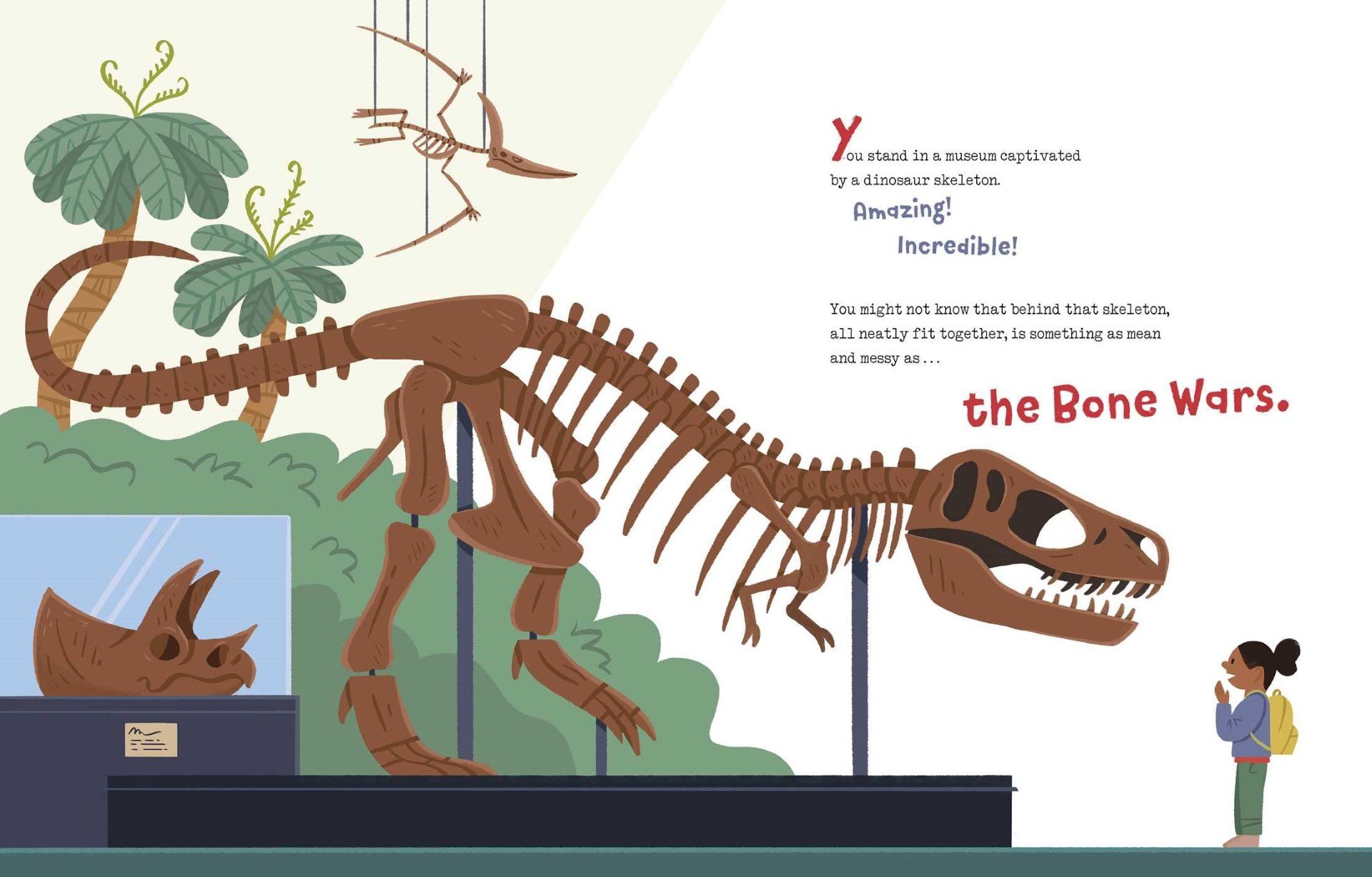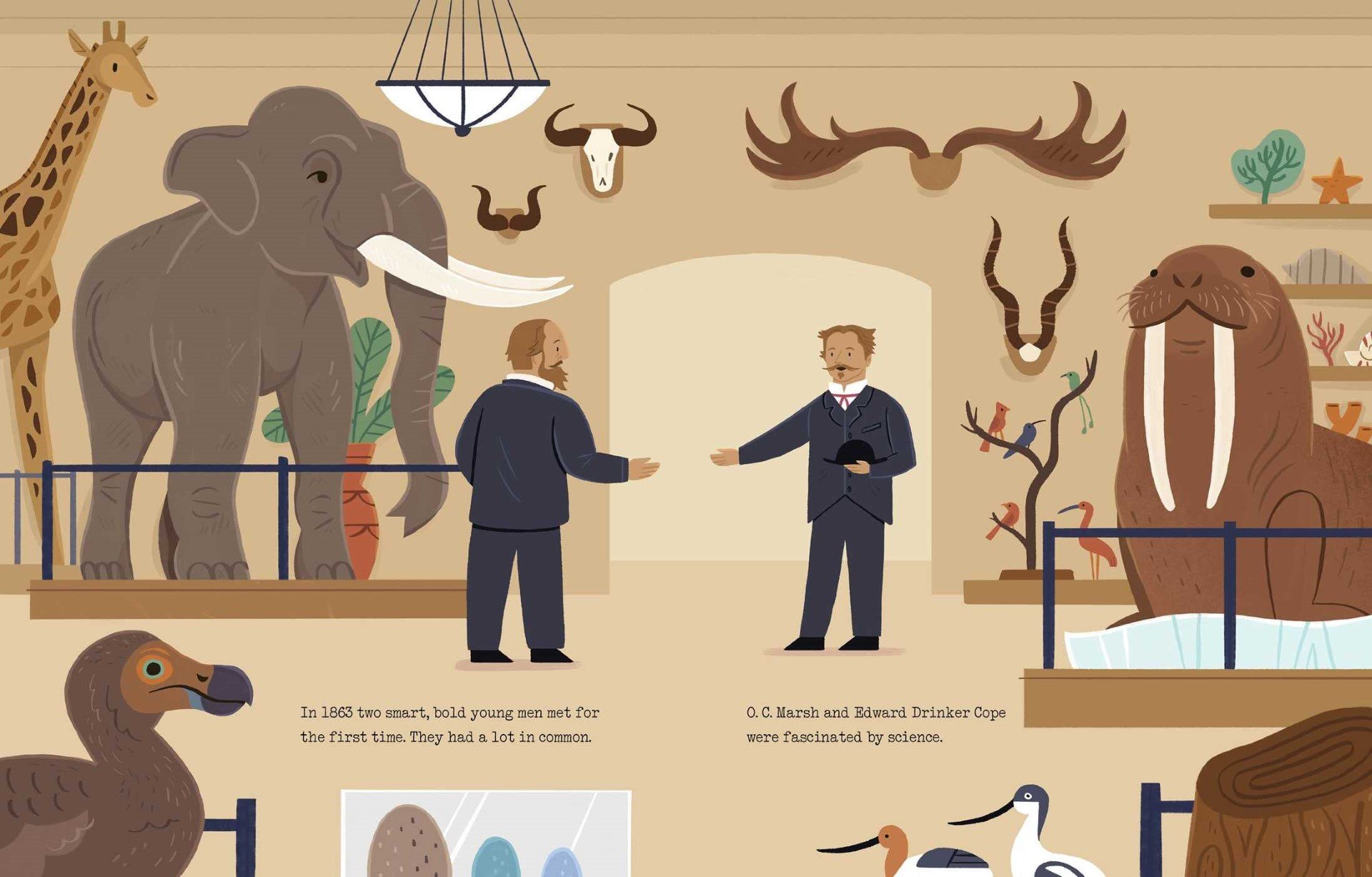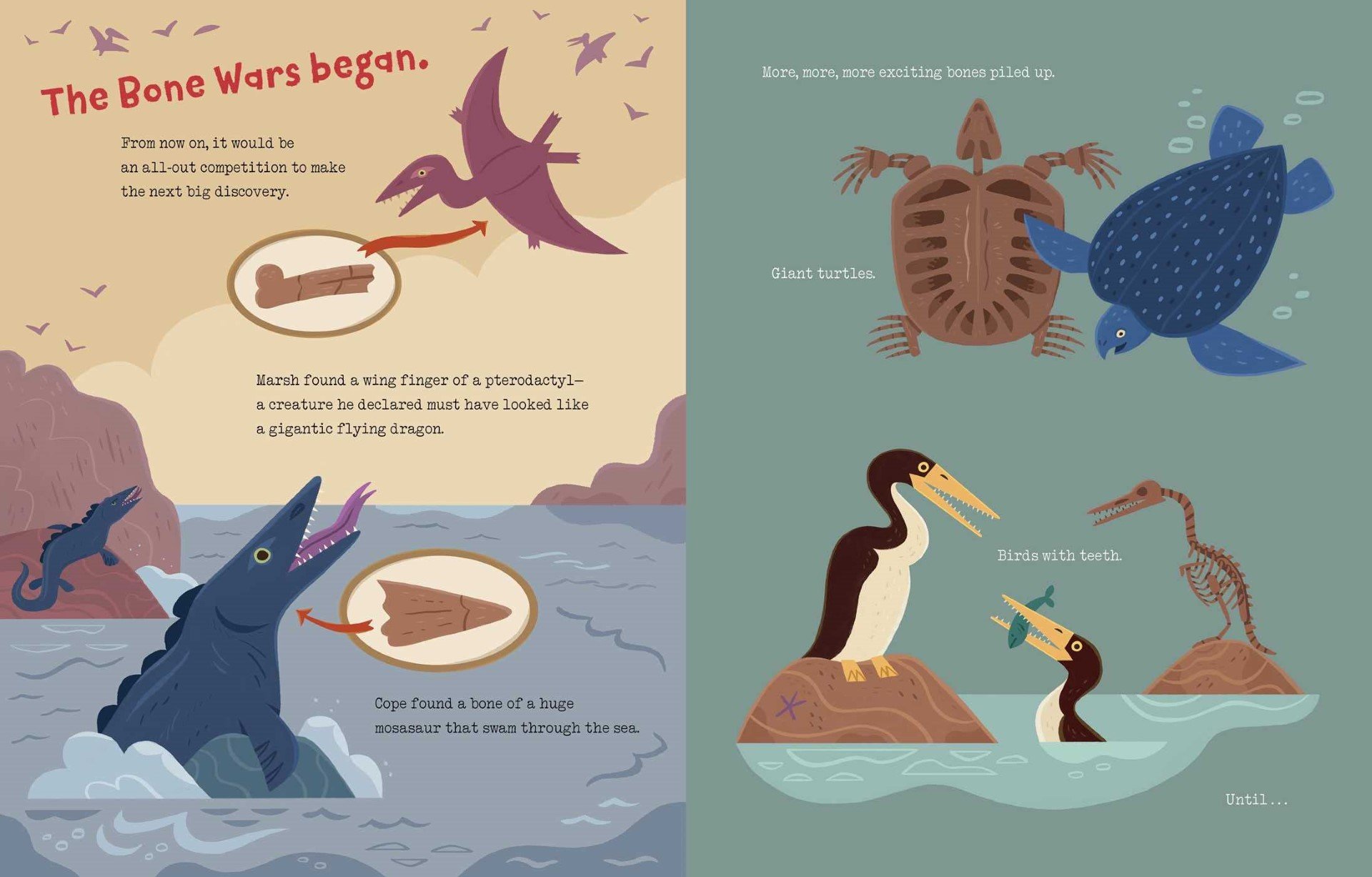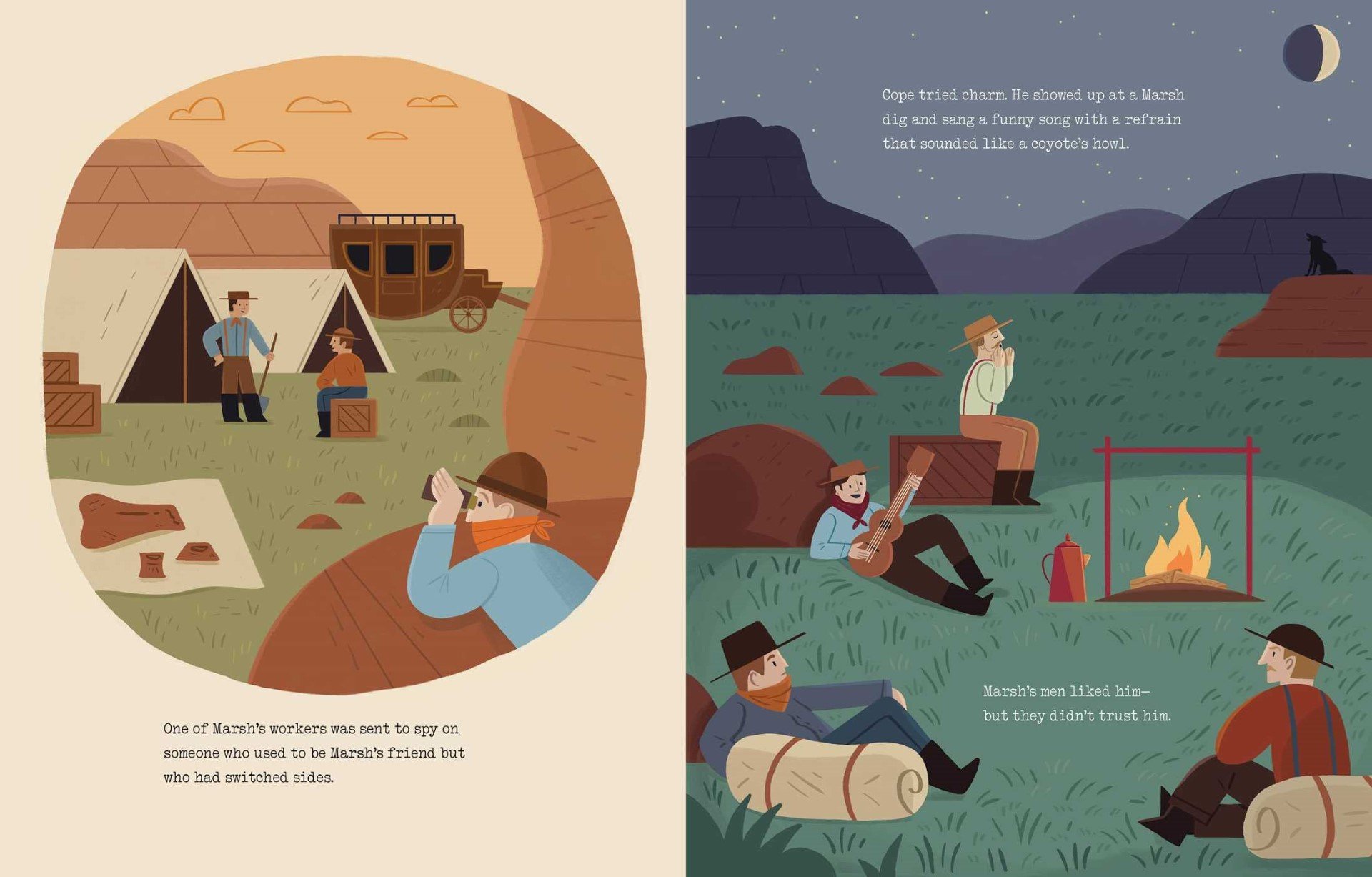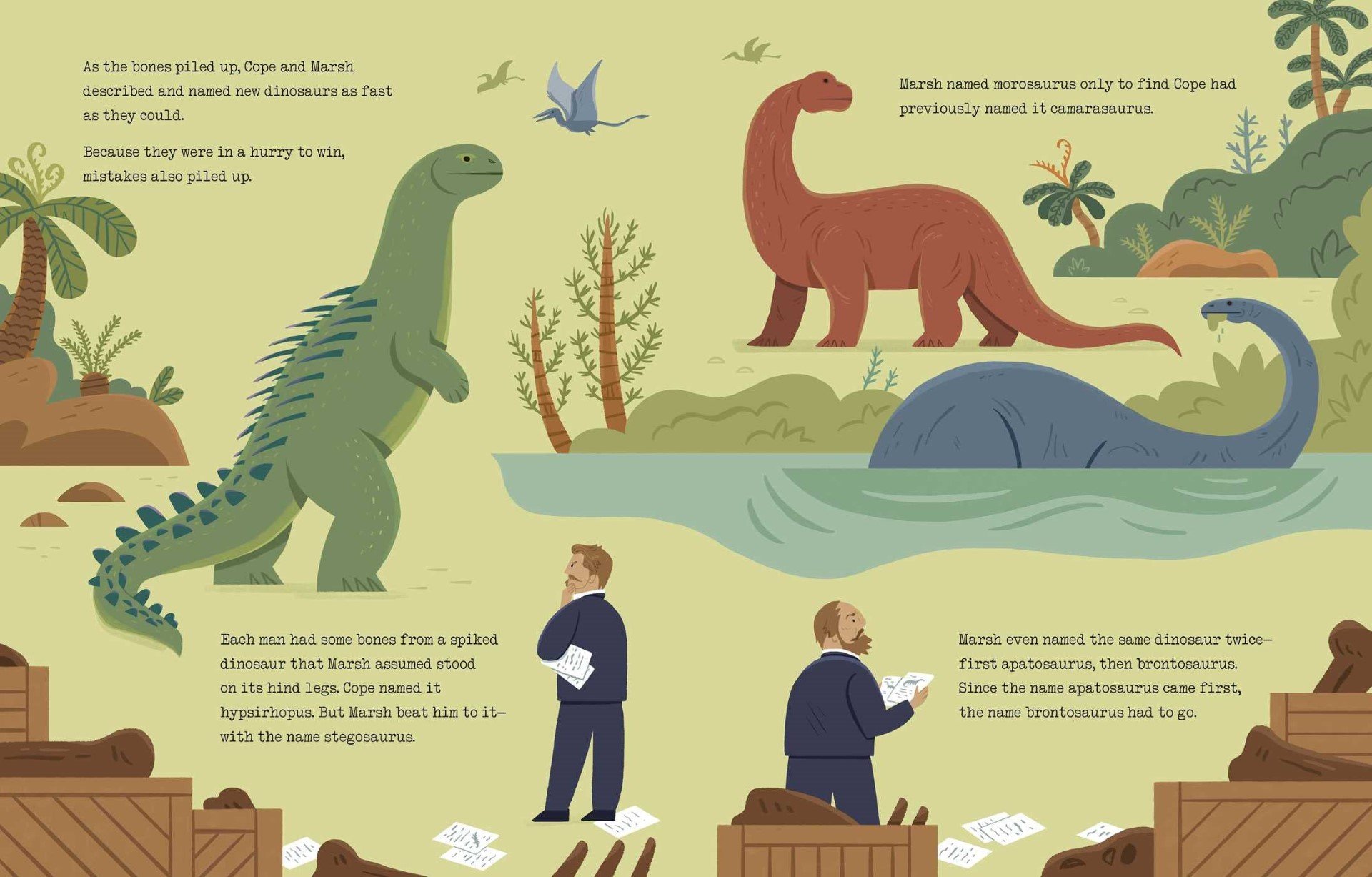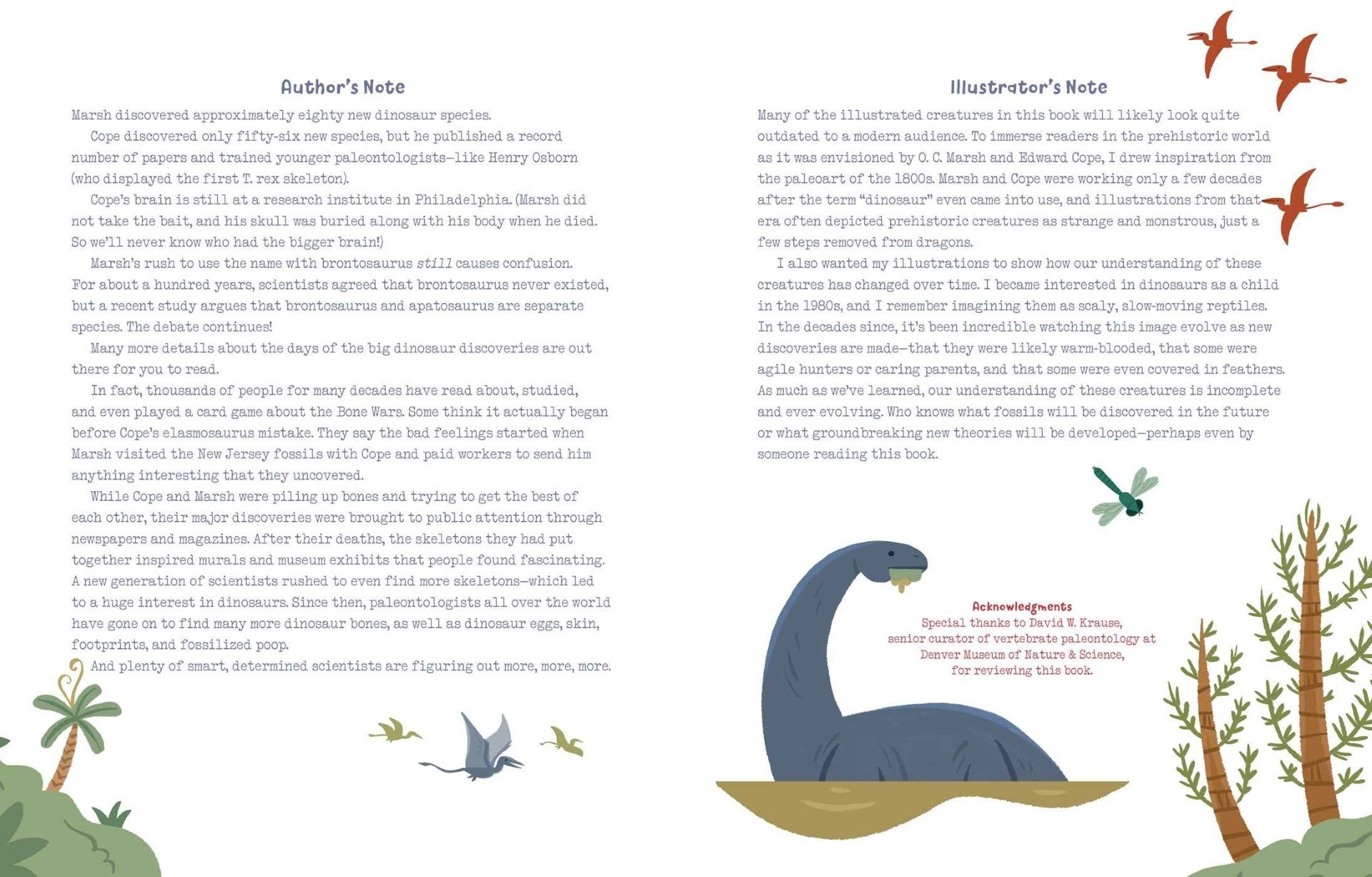 The Story Behind Chickens on the Loose